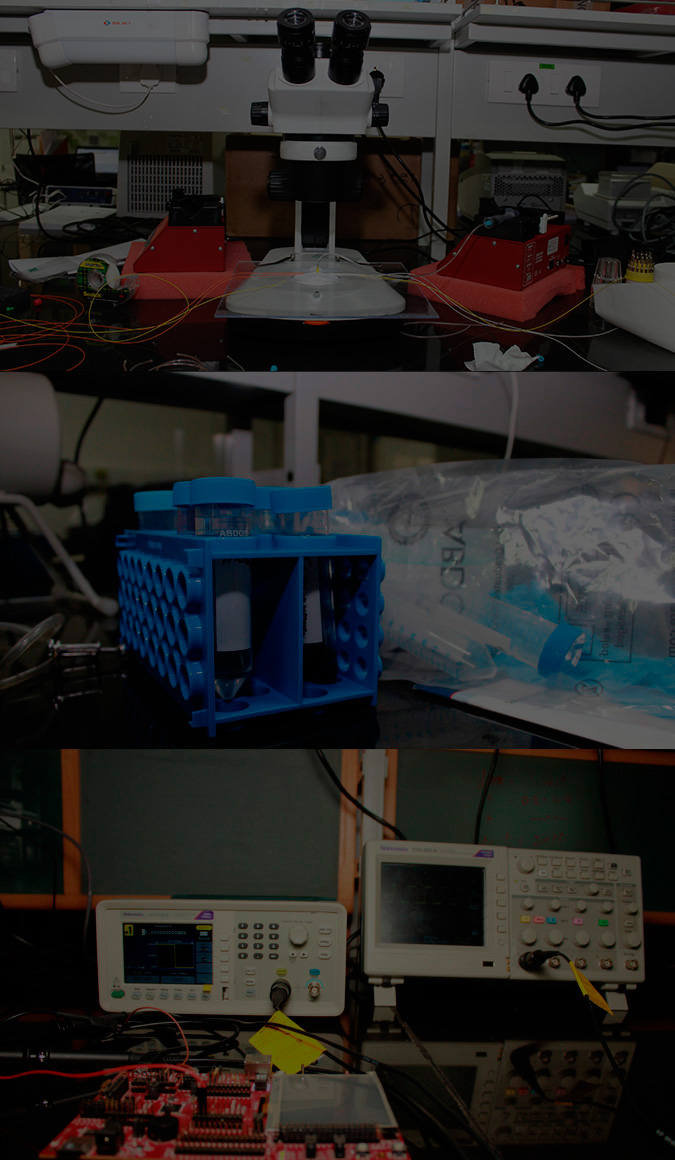 Jiva Sciences Pvt. Ltd. is a science and technology based start-up that aims at building a platform in microfluidics and instrumentation devices.
Our expertise as a company ranges from microfluidics to optics to photonics and biology, mechanical engineering, pathology, IVF, ART techniques, molecular biology, laser technology, instrumentation, etc.
As an organization, we have a strong team of consultants from IIT-Madras, Indian Institute of Science and C-CAMP who integrate the technical aspects into a strong footing for our research. We further, have incubated a lab space in C-CAMP where we collaborate with scientists and a non-technical team that manages the day-to-day aspects of the work in our endeavors.
Our primary focus as an organization is in tune with the "Make in India" objective, through focusing on building hardware that can contribute towards issues of national importance as well as fit the technical dearth in our country. We help bridge a gap between the client and researchers. Bringing products into the marketplace with tight deadlines and government collaborations is how we ensure that our standards are maintained.
We undertake projects in different phases in order to ensure quality benchmarks are attained while keeping in mind the complexity of every engineering product. Furthermore, in keeping up with current scientific market trends where services are becoming more personalized and are at the fingertips of the consumer, we have focused on point-of-care diagnostics as one of our projects.